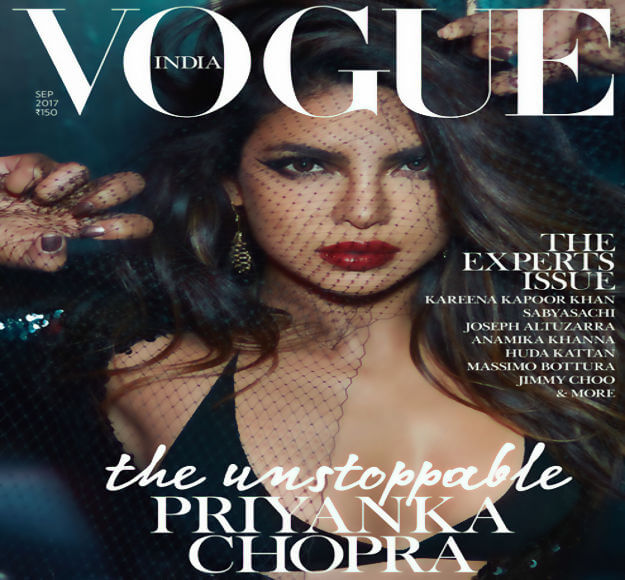 Probably best known globally for her star role in hit TV show Quantico, Priyanka Chopra is also a movie star and beauty icon.
In an interview with Vogue India however she revealed, as with any actor, that there had been the odd role she wasn't quite so happy to have done.
Whilst known for her beautiful dusky complexion, Priyanka had self-esteem issues about her appearance in her early teens. She was especially conscious of her skin color – fairer skin is still considered to be prettier than darker skins in India. As she explained,
"A lot of girls with a darker skin hear things like, 'Oh, poor thing, she's dark.'"
Priyanka confirms that she used pigment reducing products when she was younger to get that lighter tone, and even did a commercial for a skin whitening product in her early twenties. The advert is something she now regrets having done though. But it was a long time ago now.
Now however she is happy in her skin and doesn't feel the need to use products to lighten her tone any more. She's beautiful, dusky and proud.
Here's some skin care tips Priyanka Chopra shared with Vogue:-
You can read more of the interview in Vogue India here.