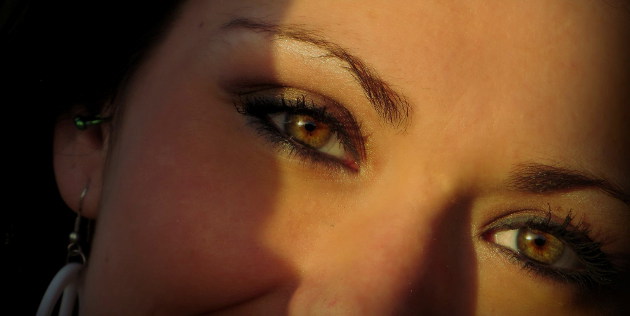 There are many skin conditions and blemish types that can cause great distress to people; particularly when they are located on the face. Having uneven skin tones, acne scars, sun damage, hyperpigmentation and other such issues can certainly lead to a dashing of self confidence.
Whilst many people choose to cover their blemishes with make up, virtually all would prefer to get rid of their skin problems and to be able to experience much clearer skin, naturally. Is this possible though?
Meladerm is a product that has been formulated to reduce the appearance of hyperpigmented and uneven skin. In this review we've taken a closer look at the product to find out what it's all about and most importantly, whether it is actually working for real people like you.
So What is Meladerm?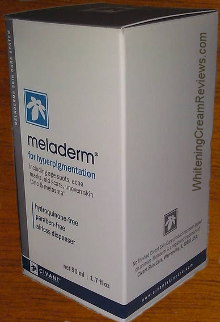 Meladerm is at its heart, a skin lightening product. It's aim is to reduce the sign of discolored and hyperpigmented skin, including dark spots and scars. With noticeable results within only two weeks of starting to use it.
It is a natural product that does not contain many of the potentially harmful and irritating ingredients found in a lot of skin care products, such as hydroquinone, parabens and steroids. This makes it a potentially safer and a more viable choice for people with sensitive skin, in particular.
How Does Meladerm Work?
The product is meant to work by brightening the complexion of the skin, by minimizing the appearance of sun damage and other visible hyperpigmentation. This is to be a gradual process over two or three months, as the user should start seeing a more even complexion over this period of time.
The main active ingredients in Meladerm include:-
Alpha Arbutin – a known skin lightening ingredient
Tego Cosmo C – an amino acid that is able to improve skin tone
Kojic Acid – used traditionally in Asia, recent research found that it is helpful in the treatment of age spots and bad skin pigmentation
Gigawhite – a plant extract that is considered to the the natural and safe alternative to hydroquinone
Other natural ingredients and extracts that have been used in Meladerm are licorice extract, vitamin B3 (Niacinamide), mulberry extract and bearberry extract. These ingredients have been formulated to work together for the best results, so that harsh chemicals do not have to be used.
The company says that people should expect to start seeing positive results within two weeks of the start of using Meladerm. The complete results can be expected within two to three months, provided Meladerm is used regularly and according to the directions.
What Are Real People Saying About Meladerm?
People with dark spots can often never imagine having clear skin again. But Ghavrie, below, notes that her skin showed real improvement within a short space of time, without the use of any cosmetics, and just by using Meladerm.
"Now its by 4th bottle of using Melederm. My skin is so flawless and some time i don't use cosmetics at all. It really helps fade all the dark mark in my forehead and cheek. I have recommended this to my friend and relatives. This is really amazing product. Give a try you will definitely will see the result within weeks." – Ghavrie (user comment from the manufacturers  website)
People with darker skin can often have difficulties with using mainstream skin care products. Meladerm however has been created to work with virtually all types of and natural tones of skin.
"I am an Indian women.I have been using this product since 1 month and trust me it really works! This product gave me a smooth , pigmentation free skin and a glowing complexion.I recommend this product for everyone, this product is seriously worth a try. All you need to do is just practise diligent skin care and have a little patience, it will surely give you the results!" – A.S (testimonial from Meladerm website).
Are There Any Warnings?
Meladerm is a natural based product where most of the ingredients are natural extracts. The company does that state that your dermatologist should be consulted before you start using Meladerm, as is the case with any cosmetic product – particularly if you suffer from any particular skin conditions.
Civant Skin Care also makes a note that there is only a very tiny chance of anyone experiencing an allergic reaction to any of the ingredients in Meladerm. They state that a small percentage of people may see some temporary darkening or redness in the area as the skin becomes used to the product in the first few days.
People with sensitive skin can test Meladerm by simply applying it to a less visible area to monitor any reaction for a day or two, before applying it to the face.
How To Buy Meladerm
Buying Meladerm is a simple process via the official Civant Skin Care Website. Purchasing through the manufacturers website ensures that you will receive the genuine quality product, without the risk of fake or out of date items being shipped to you.
There is peace of mind in knowing that Meladerm also comes with a 30 day Money Back Guarantee from Civant. And this really does apply if you don't see the skin improvement that you expected after using the product.
They do note of course that because skin types vary, it can take differing amounts of time to see results. However, it is certainly comforting to know that your purchase comes with a guarantee, making a personal test pretty much risk-free.
So What's The Verdict?
The overwhelming sentiment surrounding Meladerm is a positive one. People are seeing the results they were after, with many experiencing skin that they haven't had since before they were teenagers.
Meladerm can be considered a highly recommended product, thanks to its proven results with real people, its natural ingredients and of course the generous money back guarantee offered by Civant Skin Care.
Click Here To Try Meladerm From The Official Civant Website